Weather was fabulous. In eight days of calendar and sixteen hours of flying I was delayed once for a few hours by weather and had smooth skies for all but 45 minutes. Just ridiculously good luck.
Chicago: Start of the journey and where we are from.
St. Louis: Hanging out with new friends who organized a demonstration of our detailing products to their community.
Nashville: Hanging out with old friends and a new friend, the latter of which will be coming to Mexico in a few weeks to play our music festival to raise funds for a local children's charity (http://magictownmusic.org/?page_id=74)
(insert 6 hours of weather delay here)
Dallas: Friend got a new Beaver and we went flying to do some air to air photography so he had something nice to hang on his wall. Also got to have dinner with a Nicaraguan expat friend I made online who has been tutoring me in spanish and took him up for his first ride in a little plane.
McAllen: I know no one in McAllen and didn't have time to fly all the way to my final destination without flying in the mountains at night. I'm not going to do that, so option 2 would have been flying into Tampico and staying there for the night, but Tampico is a super industrial city in Tamaulipas, which has a crime problem*. Stopping there for fuel doesn't pose a risk, the military keeps things under control on-campus. I wouldn't want to go walking around outside the fence though.
Tampico: Fuel stop and clearing customs. The staff here was fabulous. Unlike some Mexican airports, all the offices you need to deal with to come into the country are in one hallway just steps from each other. Everyone was helpful and got me on my way pretty quickly.
(insert 45 minutes of bumpy flying, at midday, in the mountains, here)
Leon: My airport in Celaya is closed for maintenance for the moment, so I stopped instead in Leon for ten days or so of parking. My buddy Rusty picked me up and drove me to San Miguel de Allende where we've spent the bulk of the past couple years.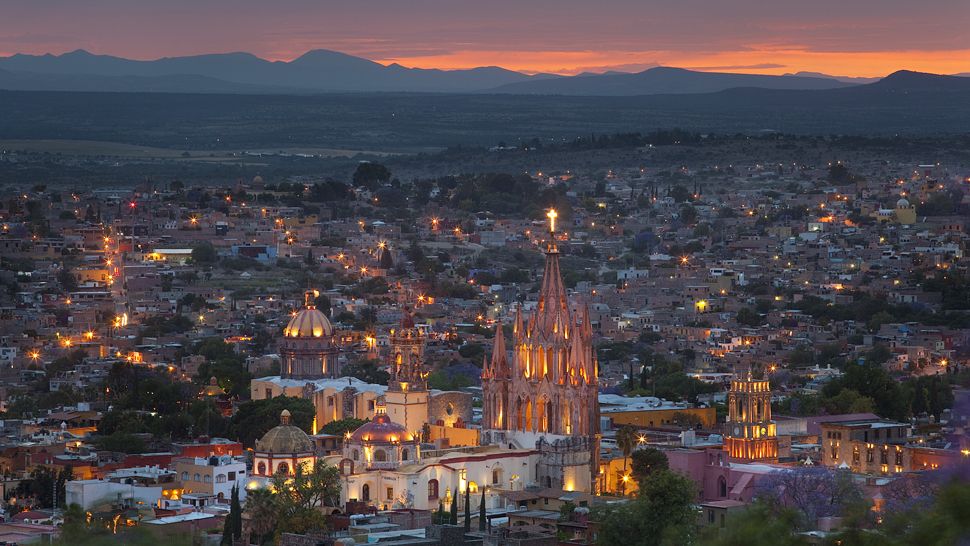 * Sad story: http://www.theguardian.com/cities/2014/jun/02/the-tragedy-of-tampico-mexico-a-city-of-violence-abandoned-to-the-trees